Clinical Validation of Noninvasive Ocular Therapeutics Administration
Aciont recently has completed a phase 1/2, multicenter, double-masked, active controlled, clinical study under a US IND filing for the treatment of noninfectious, anterior uveitis with Visulex-P combined with a proprietary formulation of dexamethasone sodium phosphate (DSP-Visulex). This clinical study examined the DSP-Visulex treatment in patients with noninfectious anterior uveitis over a period of 4 weeks. The study shows that 4 to 5 doses of DSP-Visulex therapy provides similar efficacy as the standard treatment for this indication (i.e., 112 eye drops of prednisolone acetate). Although some side effects were reported, DSP-Visulex was determined to be safe and well tolerated in this study. Our findings will be presented at the ARVO 2018 Annual Meeting in Honolulu, HI.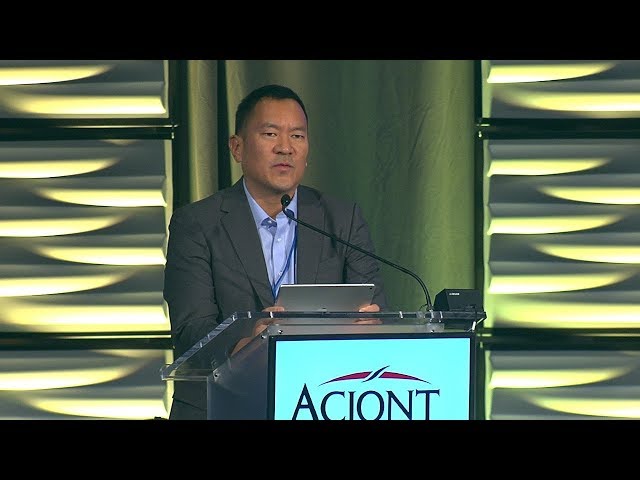 Aciont Presented at the AAO OIS in New Orleans
John Higuchi presented Aciont's DSP Visulex technology preclinical and clinical results to date at the American Academy of Ophthalmology business conference.
Visulex-P Passive Ocular Application Treatment
This video demonstrates the activation of the DSP-Visulex proprietary drug solution with the Visulex-P drug applicator.
/